How You Learn (tutorials)
Learn from your own office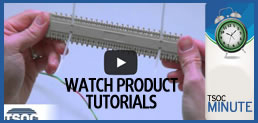 Thank you for choosing TSOC as your business partner. We are pioneers in the manufacturing and supply of industry compliant connectors, cables and tools to leading service providers in the Telecom industry since 1983.
Our commitment to excellence in customer service is demonstrated by providing high quality products, competitively priced and delivered in a consistent and timely manner. TSOC has established and maintained long term relationships from the inception of the company.
The business lifecycle has seen steady development through a manageable growth strategy. Our distribution facility has expanded to include a technology Training Centre to encourage learning and growth to create a more educated and sustainable community. The Staff and Management at TSOC look forward to working together with you now and in the future.
---